Growth marketing has, admittedly, become somewhat of a buzzword. But that doesn't negate its value as a high-impact marketing strategy. Simply put, growth marketing focuses on taking an experimental, data-driven approach to marketing, while endlessly optimizing the process to win over customers and ignite rapid growth.
When done correctly, growth marketing can help you acquire new customers, retain a higher percentage of those customers, boost referrals, and dramatically increase revenue. To help you get started on the right foot, here are 10 must-read growth marketing books that are perfect for new business owners.
Sujan Patel, in my opinion, is one of the greatest minds in marketing today. He specializes in SaaS and has helped grow several companies from fledgling startups to industry standouts. He's got a ton of clout.
In 100 Days of Growth, Patel highlights his 100 top growth strategies — all of which are straightforward, super actionable, and feature real-life examples to help you connect the dots. If you want to get to the heart of growth marketing and start applying winning strategies to your campaign right away, this is an excellent read.
The term "growth hacking" can be traced back to Sean Ellis in 2011 where he emphasized the importance of running smart experiments to accelerate fast business growth. His name is now synonymous with this marketing strategy, and if you've ever studied it, you'll see the name pop up again and again. He also happens to be co-author of Hacking Growth, which analyzes how some of the world's fastest growing companies obtained their success.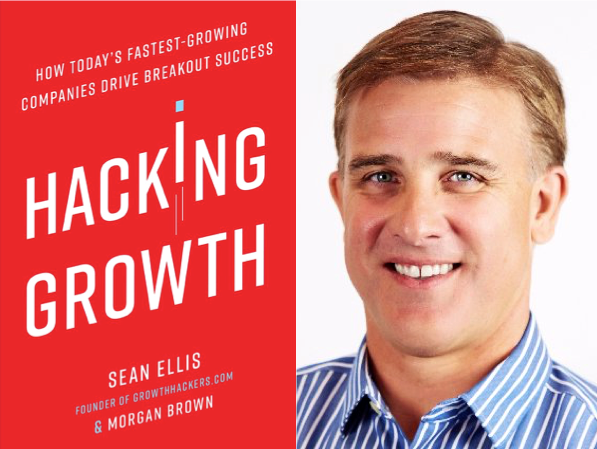 Teaming up with Morgan Brown, growth manager at Facebook, this book offers plenty of concrete examples of growth hacking in action. Picking them apart one by one, they share with you how to implement them into your own business and provide an easy to follow, replicable methodology.
The title of this book perfectly articulates the mindset growth-centric brands should have when approaching UX. At the end of the day, consumers shouldn't have to think when they're navigating a website or landing page. It should be intuitive.
Although this is one of the older growth marketing books, it's still highly relevant for today's brands. It breaks down the principles of intuitive navigation and information design, which is a critical precursor to accelerating growth. It takes a very common sense approach and will help you understand the psychology of UX to ensure website visitors take the right actions.
Besides having an epic name, this growth hacking book is a goldmine of knowledge and wisdom for new business owners. Written by two seasoned veterans, Jeff Goldenberg and Mark Hayes, it contains:
100 vital marketing growth hacks
Helpful tools and software
Inside tips from successful startups
You'll find advice on how to automate tasks to free up more of your time, how to connect with influencers for cheap, and how to quickly build a massive audience without an existing network. And what I really love is the in-depth case studies they include from big-name brands like AdEspresso, Shopify, HubSpot, and Canva. If you want to surgically dissect how growth hacking works, I highly recommend this book.
Known mainly for his extensive writing on the ancient philosophy of stoicism, Ryan Holiday is tangible proof that nearly anyone can build an empire from the ground up with growth marketing. Only in his mid 30s, he's launched successful project after successful project and has developed a winning playbook that he shares with readers in this book.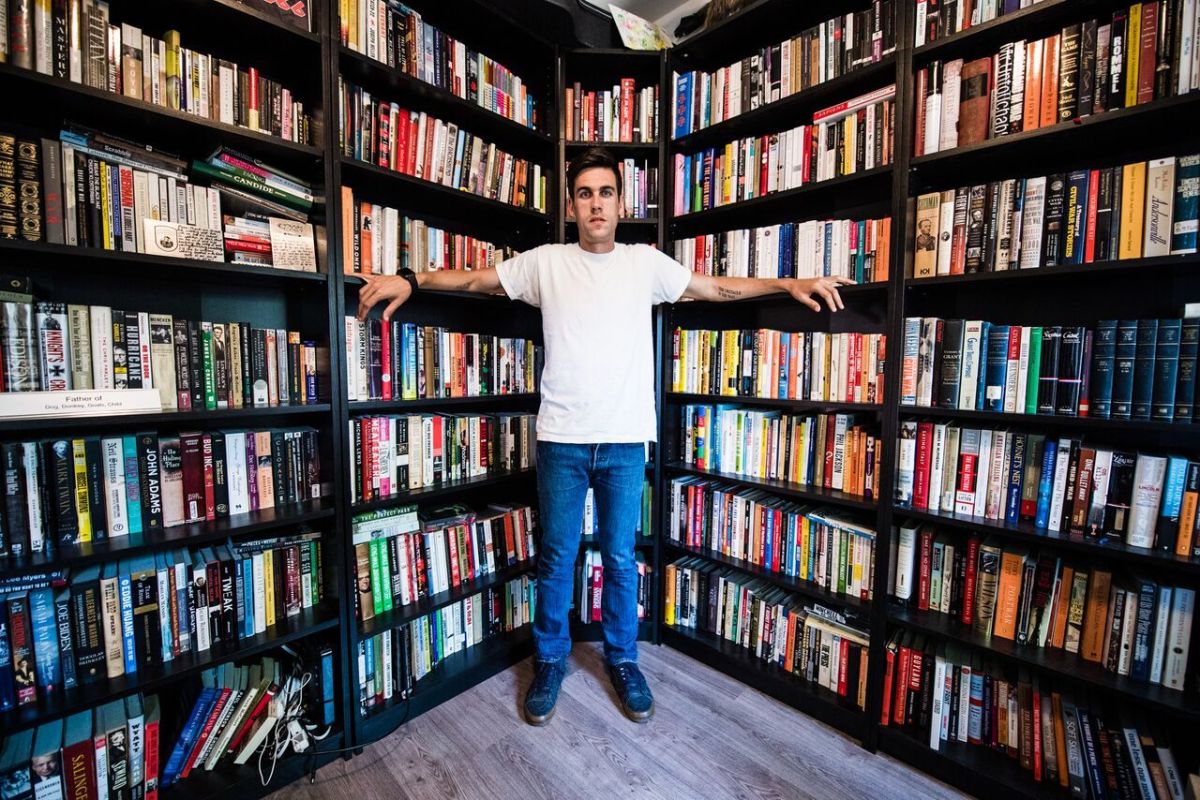 It's all about ditching traditional, often costly marketing techniques like TV commercials, billboards, and press releases, and replacing them with more innovative, iterative, and scalable techniques that fuel massive growth. Here you'll find actionable case studies from winning startups for detailed insights on how to get your brand where you need it to be.
It's a mouthful, I know. But this is one of the most compelling growth marketing books I've come across and features amazing storytelling, ingenious growth strategies, and detailed case studies that bring everything to life. In it, Cliff Lerner walks you through his journey launching an online dating app that grew to 100 million users – with all the twists and turns along the way.
It serves as a practical playbook that focuses on the essentials of growth marketing — following core metrics, constantly innovating, and endlessly optimizing to establish a loyal base of customers.
"Growth isn't a game of silver bullets or one size fits all solutions. It's about connecting more people to the value of your product, so they become loyal, long-term, paying customers, who share it with others." I think that about sums up the purpose of growth marketing, and that's exactly what you'll learn in this book.
More specifically, you'll learn how to identify what makes your business so special (your intrinsic UVP), the power of retention, how to effectively approach growth experiments, and which metrics to focus on above all others. Besides that, it includes actionable strategies from experts at game changing companies like Facebook, Slack, Shopify, and Pinterest.
Here's another oldie but goodie. Word of mouth marketing is technically one of the oldest strategies around. But it's also one of the most effective, and it plays an integral role in modern growth marketing. 92% of consumers believe a suggestion from a family member or friend over some sleek marketing company, so it only makes sense for brands to make word of mouth a cornerstone of their campaign. I honestly don't see that changing any time soon.
92% of consumers believe a suggestion from a family member or friend over some sleek marketing company.
Click To Tweet
This book is my personal go-to for understanding word of mouth, building a campaign around it, and "training" consumers as well as influencers to become brand advocates. There's also a strong emphasis on leveraging data to optimize and refine the process and a ton of great takeaways. Highly recommend!
"Most startups don't fail because they can't build a product. Most startups fail because they can't get traction." This quote perfectly encapsulates the challenge today's businesses face. And that's what marketing experts Gabriel Weinberg and Justin Mares tackle head on in this book.
It revolves around recognizing that being successful requires more than just creating a great product or raising money. It's about rapid growth and acquiring loyal customers through the right channels and thinking outside the box.
Some key lessons you'll learn in Traction are about using channels most of your competitors aren't, dominating the search engine rankings by leveraging the right tools and research, and getting coverage from media outlets with heavy influence. By using a three-step system, you can develop a personalized framework to quickly accelerate your own business growth.
I think we can all agree that data is important. But its true impact is bigger than you probably imagine. Studies have found "companies who adopt data-driven marketing are more likely to have an advantage over the competition and increase profitability. In fact, they are six times more likely to be profitable year-over-year."
Because an experimental framework is such a core part of growth marketing, I chose Lean Analytics as the final book on this list. It's all about measuring and analyzing your business every step of the way to quickly iron out the kinks and reach the largest possible number of consumers. It contains more than 30 high-level case studies and illuminating interviews with some of the best minds in business and investing.
Outpace the Competition with These Essential Growth Marketing Books
Growth marketing is a proven methodology that has catapulted countless brands from obscurity to triumph. One of the quickest ways to unpack growth marketing and put its principles into practice is to read one or more of the books listed here. All are vetted and are jam-packed with actionable takeaways you can apply right away to your own campaign.
Looking for an experienced growth partner to get your business where you need it to go? Reach out to grwth.co today to learn how we can help you build an internal growth culture of continuous learning and improvement.